About MusicalTheaterSongs.com
Why MusicalTheaterSongs.com?
As a conductor, arranger and teacher, students and academic and industry colleagues often come to me with questions such as these:
"How can I find the right songs for my auditions, voice lessons, coachings, competitions, juries and cabaret appearances?"
"Where can I find new music to suit my evolving voice and character type?"
"Where do I find that great song someone just sang to land a terrific job?"
"Where do I find songs I can recommend to my students or colleagues?"
"How do I learn more about a specific song or show?"
"How can I find a song to use in a movie or video or a TV or radio spot?"
The answer is MusicalTheaterSongs.com.
MusicalTheaterSongs.com's easy-to-use interface lets you enter up to 20-plus parameters (voice type, character age, range, ease for accompanist, descriptive characteristics, etc.) to generate a list of songs tailored to your needs from an ever-growing database (thousands of titles already!).
MusicalTheaterSongs.com draws from 150 years of musical theater repertoire, ranging from well-known standards to rare finds to help you find the right songs quickly and easily. As an added feature, once you get your list of titles, we link you to various sites to make it simple to buy, rent, trade or download the sheet music and recordings. (Subject to availability) Everything you need to find the right song, right now is in one place.
MusicalTheaterSongs.com – The Song is You.
Steven Gross (founder and CEO, Musical Theater Songs, LLC)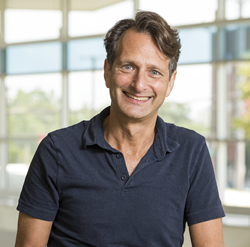 Steven has worked on Broadway and the West End as a music director, conductor, pianist, sub and vacation conductor on such shows as The Life, Urinetown, The 25th Annual Putnam County Spelling Bee, Chicago, Miss Saigon, The Wedding Singer, Saturday Night Fever and Dreamgirls and on the New York City Opera productions of A Little Night Music, Sweeney Todd, The Most Happy Fella and Candide. He has worked Off-Broadway at Playwrights Horizons and the Algonquin Theater and is a Lortel Award nominee for Best Musical for his adaption of The Pirates of Penzance at the South Street Seaport. His regional theater work includes music direction in St. Louis, Cleveland, Cincinnati, Miami, Philadelphia and Chicago. He has conducted the European premieres of The Life, Urinetown, Falsettos, Beehive, Forever Plaid, Closer Than Ever, Flora the Red Menace and other works. He also works extensively as a classical conductor and has appeared with many national and international opera companies, symphony orchestras and festivals.
Steven has collaborated on new musicals with Award-winning composers including Benny Andersson & Bjorn Ulvaeus, Cy Coleman, David Friedman and Mark Hollmann. He also works as an orchestrator and arranger for many symphony orchestras, television, radio, video and on-line stations. His musical Nijinsky has been performed in Berlin, and will debut in several other European cities over the next few years. Steven holds a Doctor of Musical Arts in Conducting from Yale University and is a Fulbright and Rotary Scholar. He has extensive experience working in academia as a clinician, guest artist and professor.